Bus and Transportation Information
ARRIVAL/DROP OFF ENTRANCE MAPS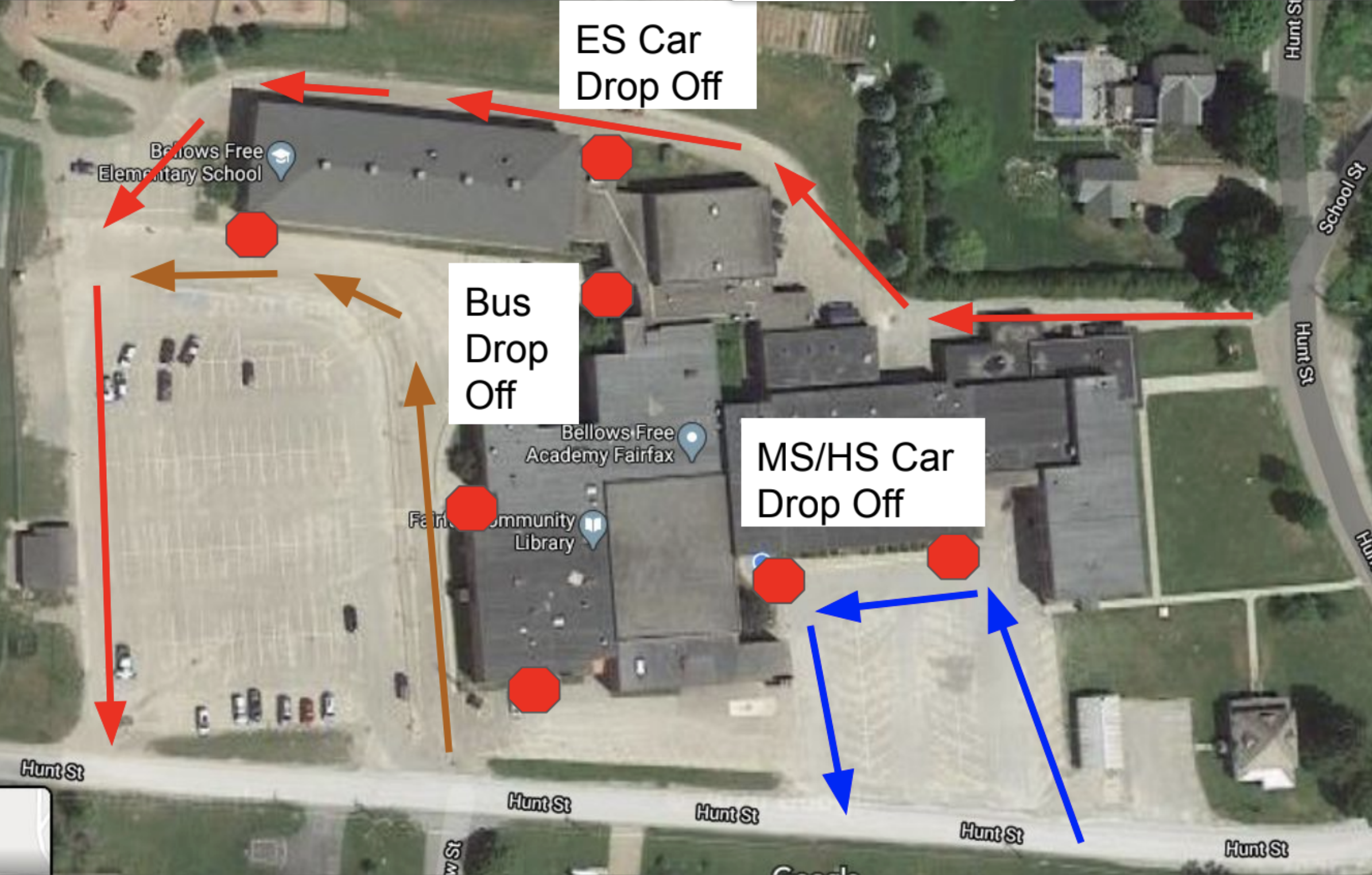 2022-2023 Bus Routes
Thank you for your flexibility and understanding as we work the kinks out. We continue to seek additional drivers, so if you know of anyone, please send them our way!
Our buses will continue to run two routes in the morning and two routes in the afternoon again this year. The times should be about the same as last year with exception for bus 1B/5 leaving 10 minutes earlier in the morning, and changes for only a few students moved from 1A/6 to 4B, they are in *bold text. The stops are listed in order of morning pick up with the times that each address should be ready and waiting for the bus. If there is no time next to your address, please refer to the time point prior to your stop. Please understand that these times are ONLY AN ESTIMATE and are not an absolute pick up time, please have your children ready 5 minutes before the times listed.
If you have any questions, please contact khathaway@gmail.com or call the bus garage at 802-849-2068.