Addresses all FWSU Action Plan Targets:
Proficiency-Based, Personalized Learning
Distributed Leadership and Student Agency
Safe, Equitable, Healthy, Flexible Learning Environments
Engaged Partners: Parents and Community
Contributions by Kim Desjardins and Julie Wasilewski
We are so excited at BFA Fairfax Elementary to re-engage our students in a learning opportunity that integrates art and core curriculum. This is a learning opportunity that was unavailable during COVID-19 and we are excited to see our students collaborate to express their learning, make connections, and have fun through art integration.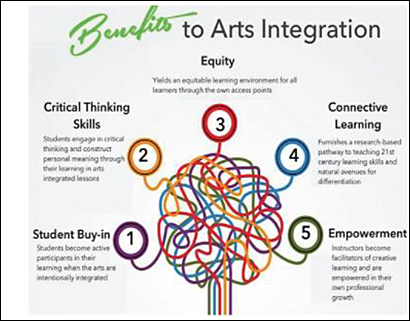 There is significant information that shows participating in Art enhances learning and personal skills. The research indicates:
There are powerful resources for integrating the arts daily curriculum:

The arts make content more accessible.
The arts encourage joyful, active learning.
The arts help students make connections and express personal connections to content.
The arts help children understand and express abstract concepts.
The arts stimulate higher-level thinking.
The arts build community and help children develop collaborative work skills. (Lively Learning, Linda Crawford)
Recently, students in Ms. Wasilewski's 2nd grade class spent some time learning about states of matter (solid, liquid and gas) in special art integration classes with Mrs. Desjardins, our art teacher.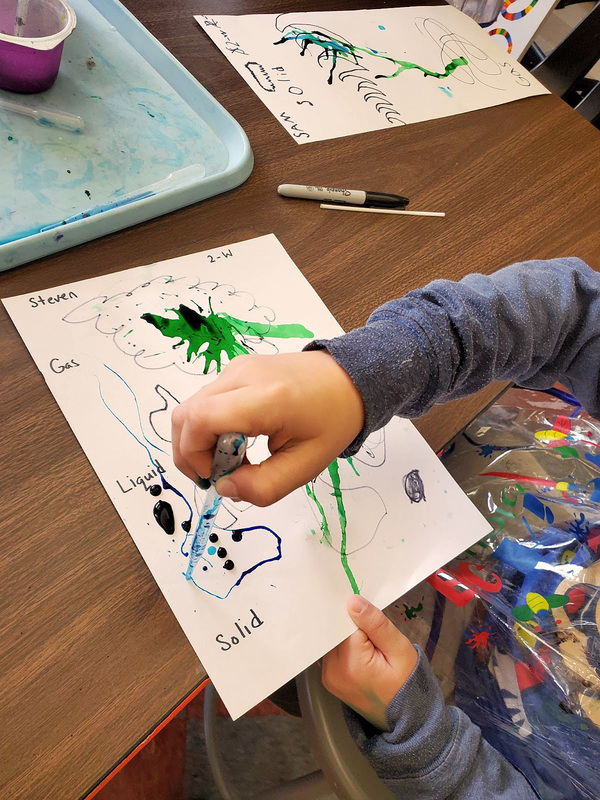 In order to better understand their science concepts, students explored art media with the lens of exploring what was solid, liquid and even gas. They used watercolor (liquid) and their breaths (gas) to move the watercolor around with straws, made up drawing games showing states of matter, and even recycled their own paper to make ornaments. Discussions about the art media and states of matter could be heard in their excited chatter cheers. The multi-sensory, colorful discoveries made in this art integration gave students an opportunity to explore hands-on for deeper understanding of both art and science.
We are really excited to offer this integrated learning opportunity again. The results have consistently shown and this first group indicates that students were highly engaged, experienced a deeper understanding of the content, and their creativity was on display for the benefit of all. Thank you to Kim Desjardins and Julie Wasilewski for your collaboration and efforts to engage all students. We are looking forward to seeing all the different creative learning opportunities this school year.
--
Submitted By:
Tom Walsh
BFA PreK-4 Principal