Even though May feels far away, we have begun planning the much-anticipated event of the year—Prom! Our students, teachers, and parents are gearing up for a memorable night filled with fun, laughter, and lasting memories. To ensure that this special occasion lives up to its expectations, we need your support! What: Little Caesars Fundraiser to Support Prom When: September 28-October 28 Where: Online Ordering Link Below (Elizabeth N. will show as the fundraiser)
https://fundraising.littlecaesars.com/products?support=4993b2e2-9c7a-42df-a319-6633661c29fa
Many Many Thanks!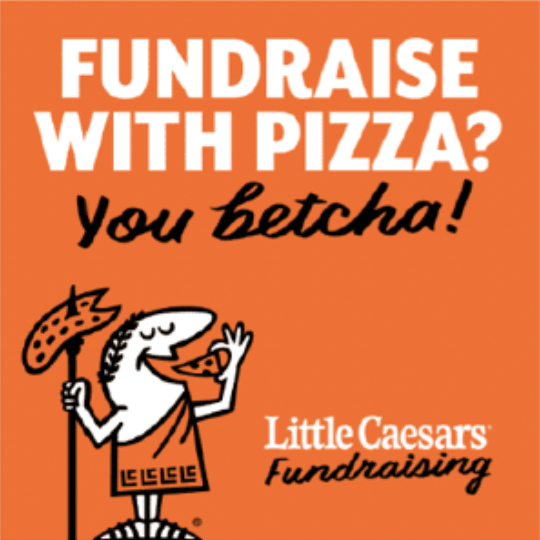 MIDDLE SCHOOL CROSS COUNTRY PRACTICE CANCELLED TODAY, FRIDAY SEPTEMBER 29 -Athletes should go home right after school. Have a great weekend!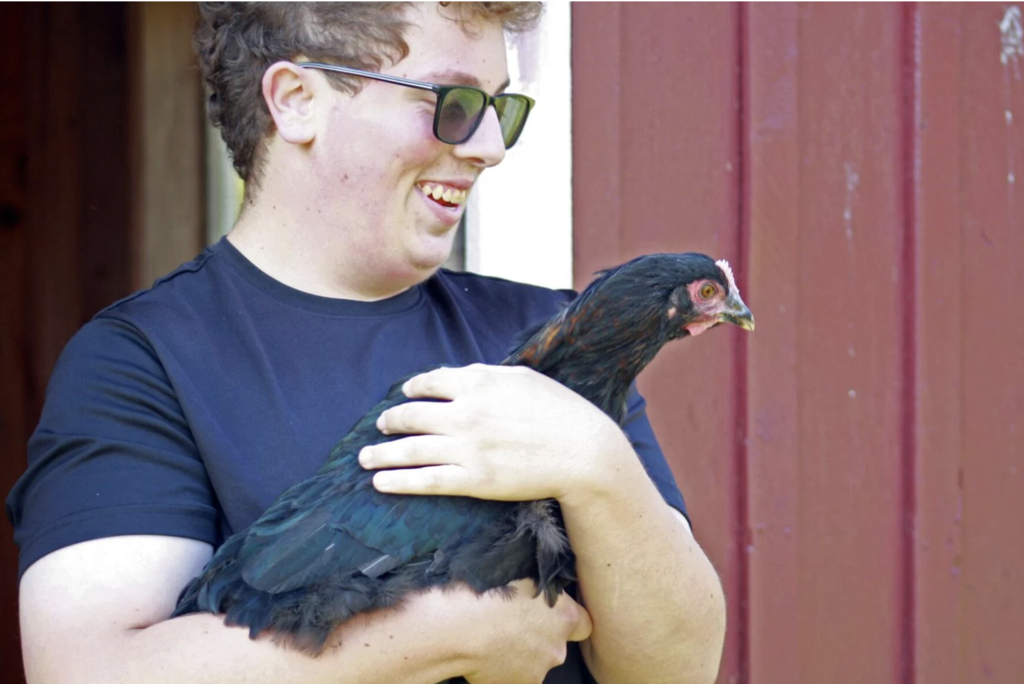 MONDAY 9/25 MIDDLE SCHOOL GIRLS SOCCER UPDATE Monday's MS Girls Soccer practice is cancelled. Students should go home right after school. There will be a makeup practice on Wednesday, 9/27, at 5:30pm. All other practices and events are on as scheduled.
SATURDAY 9/23 VARSITY BOYS SOCCER UPDATE -Due to a lack of players, Blue Mountain has forfeited Saturday's Varsity Boys Soccer game. The team will have the day off today, and no practice tomorrow. Rest, recover, get healthy, and be ready for practice Monday!
THURSDAY 9/21 ATHLETIC UPDATES 1) Due to transportation logistics, the bus for the MS soccer games at St. Albans City will now depart at 4:10. The game time will be moved to approximately 4:45. 2) The Varsity boys soccer makeup game with Lamoille will be played at home today at 4:30. 3) HS Girls Soccer will practice today from 3:30-5pm (originally listed as 4:30-6pm). Good luck to all!
TUESDAY 9/19 ATHLETIC UPDATES: 1) Due to poor field conditions, Varsity Boys Soccer vs. Lamoille is postponed to Thursday 9/21 at 4:30pm. No practice today. 2) MS/HS Cross Country Race at Milton is cancelled. MS will practice 3-4pm. HS will have day off. 3) Varsity Girls Soccer game at MVU is still ON. 4) All other practices are ON as scheduled. Coaches please be mindful of the wet areas of the field, specifically goal mouths and central areas.
For those planning to attend today's 11am girls soccer game at Richford, it will be played on the Elementary school field due to poor conditions at the High School field. Good luck!!
THURSDAY 9/14 MIDDLE SCHOOL SOCCER UPDATE -Due to extremely low numbers in the St. Albans City program today (not enough players for separate boys or girls teams), the following adjustments to today's game schedule have been made to ensure playing opportunities for all students. -City will combine to make one co-ed team. At 4:30 they will play a 30 minute half against our girls team. At approx. 5:10, they will play a 30 minute half against our boys team. -Thank you for your flexibility and understanding as we preserve playing opportunities for our students.
VARSITY FOOTBALL VS. MILTON UPDATE, SUNDAY 9/10 Due to Friday night's weather-suspended football game at Milton, the game will be resumed on Monday, 9/11 at 4pm. The JV football game previously scheduled for Monday is postponed, makeup TBD. We are currently awaiting final bus departure information, but players should plan on departing between 1:45 and 2pm. There will be NO admission charge to attend on Monday. Good luck!
THURSDAY 9/7 BFA FAIRFAX ATHLETIC UPDATES Due to the continued heat advisory, as well as forecasted heavy thunderstorm activity for this afternoon, updates to Thursday's athletic schedule are as follows: -ALL Middle School practices are cancelled. Students should head home after school. -High School Girls Soccer will practice in the Elementary Gym from 3:30-5pm. -High School Cross Country will meet in the Fitness Room at 3:15 for practice. -High School Boys Soccer will practice in the HS gym from 4:30-6pm. -High School Football will meet at 4:30, and make a weather-based determination about practice at that time. No pads or helmets until at least 5pm. Be prepared to go inside as necessary.
WEDNESDAY ATHLETIC UPDATES: With the temperatures and humidity predicted to be even higher than yesterday, the following adjustments have been made to after-school activities.  Varsity Boys Soccer: Game vs. Lamoille postponed to Sept. 19, no practice today HS Football: Practice will be 5:30-7:15 with modifications MS and HS Cross Country: both teams practice at 5pm with modifications, be prepared to run on trails in woods. Middle school will end at 5:45. MS Girls and Boys Soccer: both teams practice 5:30-7pm with modifications Varsity/JV Girls Soccer: practice in Elementary Gym 4:30-6pm Stay hydrated, listen to your body, stay safe! With practices starting later, please head home after school and return for practices.  Thank you!
Athletics Update (Tuesday 12pm): In alignment with VPA Heat Policy requirements, we will be making the following modifications to today's (Tuesday) and tomorrow's (Wednesday) MIDDLE SCHOOL athletic schedules. 1) Any practices that were scheduled to start prior to 4:30pm are cancelled Tuesday. This includes MS cross country and MS boys soccer. MS girls soccer will practice as scheduled today (with safety modifications) at 5:30pm. 2) Wednesday's Middle School cross country practice has been moved to a 5pm start. It will go 5-6:15pm. Wednesday's Middle School boys and girls soccer will both practice at 5:30pm. Please be sure to bring plenty of water and hydrate throughout the day. If your practice has been cancelled, please head home right after school. *We will provide updates on Tuesday's and Wednesday's High School events shortly.
Athletics Update Tues. 9/5. Due to the forecasted high temperatures and humidity beginning today and remaining for much of the week, we will be closely monitoring our ability to safely proceed with athletic practices and events based on the VPA Heat Policy.
https://vpaonline.org/wp-content/uploads/2023/05/vpa_heat_policy_aug2015_v4-3.pdf
Any changes or modifications will be communicated as soon as possible so families can appropriately plan. Stay cool, hydrate, stay safe. Go Fairfax!
FALL SPORTS PLAYER/FAMILY INFO NIGHT INFORMATION We will be reimplementing our in-person seasonal sports nights as of this fall. These information nights provide an opportunity for athletes and families to meet the coaches, learn about BFA Fairfax Athletic program policies and expectations, and have any questions regarding the upcoming seasons answered. Although not mandatory, it is HIGHLY recommended that all athletes and at least one family member be in attendance. The nights for both HS and MS are as follows: HIGH SCHOOL (grades 9-12 football, soccer, cross country): Tuesday, August 15, 5:30pm in HS Gym MIDDLE SCHOOL (grades 7-8 soccer and cross country): Thursday, August 31, 5:30pm in HS Gym We look forward to seeing you there! Preseason practice information will be posted as soon as finalized. Go Fairfax!
Girls Basketball open gym and Football workout/lift have been canceled tonight, Wednesday July 12.
*BFA Fairfax Graduation 2023-06-17* is available for viewing online at
https://lcatv.org/bfa-fairfax-graduation-2023-06-17
and will be cablecast at the following times on LCATV's Channel 1095: Thu Jun 22 5:45 am Fri Jun 23 11:45 am Sat Jun 24 3:30 am Mon Jun 26 10:20 am LCATV is viewable on Comcast Cable channels 1075, 1095 and 1085 in the towns of Colchester, Milton, Georgia, Fairfax, Westford, North Hero, South Hero and Grand Isle Vermont. Viewers outside this area or without cable can access most of our locally produced programs online from our website
www.lcatv.org
. Thank you for your interest in LCATV and please pass this information and link on to your social networks, fans and anyone else who may be interested in watching this show.
Jacob Antonovich attended the American Regions Math League as part of the Vermont Math All-Stars. It is the largest math league meet in the country. The team consisted of 23 students from Vermont chosen by leaders of the Vermont Math League. The Vermont All-Stars finished 26th out of 49 teams in Division B, also beating several A teams and all but one alternate team in the process. Notably, they finished tied for 12th in the team round and tied for 18th in the power round. Congratulations, Jacob!
National Honor Society Induction 2023